What is the one thing we never leave our homes without? Aside from our keys, it is our mobile phone of course. But are we using it to its full advantage when we think of our finances?
Wednesday 9 December 2020 10:29 Press release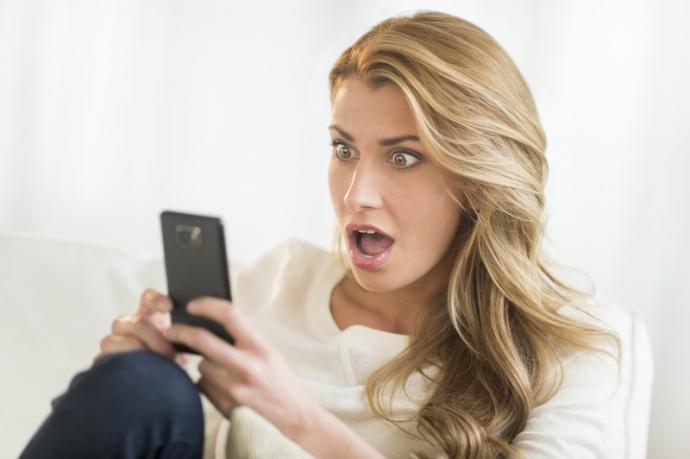 As we enter 2021, with some renewed hope of a brighter year, Brits will be facing the aftermath of Christmas spending and looking to improve our finances in the new year. 2020 has been a learning curve for us all, never before have we had to consider the future of our income or how safe our jobs could be. Now is the time to plan, prepare and save money where we can and bring our financial wellbeing where we need it to be - to protect our futures.
This can be achieved by simply having a few money savvy apps on your phone to use at your disposal. John Penberthy-Smith, our very own Chief Commercial Officer and personal finance expert has brought together 5 useful apps that can change the way you shop and ultimately cut your weekly budget to allow you to save money every week.
TopCashback – you can earn money simply by shopping via the TopCashback app. Earn a cashback reward for every purchase to spend elsewhere.
VoucherCodes – you can find all available voucher codes; discount offers and more via the VoucherCodes app. They also have a DealFinder to find the best possible price for the items you really want or need.
Hotukdeals – using a community focussed approach, you can find all the best deals in the UK, which are also updated by the website's community of members. Everything from the best deals to great discount codes.
Supermarket Comparison Tool with LatestDeals.co.uk – Many people were left feeling lost after the collapse of MySupermarket, but this new community is available via the LatestDeals app and provides real-time price comparison and savings on your shop.
PriceSpy – the PriceSpy app not only helps to find the best price for a purchase, but also offers a comparison tool on products, allowing you to consider a different product with the same features for a lower price, you may never have known existed.
John Penberthy-Smith comments: "Our mobile phones offer so many useful gadgets and what better way than to take advantage of apps like these. You will have access to opportunities to save with everything from your weekly shop, to a replacement kettle."
Saving on the cost of daily living is great, but those savings need to not only save money on the purchases, but to ensure you have cash that can be saved for a rainy day. Our range of savings accounts suit any discernable saving. When you open your account with us, have a handy savings app that allows remote viewing of your savings and help you to maintain your goals.
John continues: "Saving money on day to day life will help everyone, whether a single person or a whole family, manage their money better. But those savings must be planned into a future that offers financial stability and wellbeing. The motivation for saving money need to be to save that money – putting it away into a savings account and watching it grow. Having visual access to your savings can motivate you to continue saving, but make sure it is not a transactional app, as this may encourage you to transfer out and spend. I would love to see millions more Brits having a comfortable rainy-day fund that they can rely on in the future should something serious happens. 2020 has taught us we need to be prepared for almost anything."
Why not take a look at our range of savings accounts here