Do you want to start saving a little each month but don't know where to start? Have you recently received a sum of money and would like to find a savings account suitable for you?
Wednesday 15 July 2020 16:22 Press release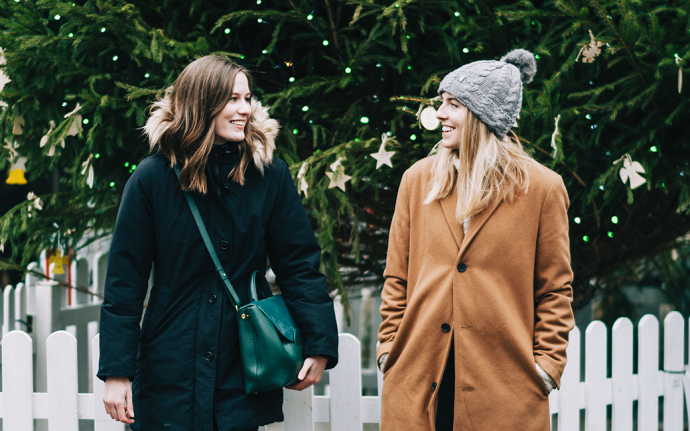 There are many different options available, and at Saffron Building Society there are ways we can help you find an account that is suitable for your needs. The first way, is to book a Savings Review with one of our consultants, and we'll take a look at the options together over a telephone call.
The second option is to put the kettle on at home and relax while reading the article below, which we hope, will give you a quick overview of just some of the different Savings options available. However, it is always important to ensure that you read the account specific terms and conditions, as every provider and savings account may differ.
At Saffron, we group Savings accounts into different types:
Immediate Access savings accounts
As the name suggests, immediate access accounts allow you instant access to your money. They're useful for adding regular sums, or for depositing a lump sum, when you're unsure precisely when you'll need it. Immediate access accounts tend to not have any withdrawal penalties, but usually offer the lowest rate of interest. The rates are likely to be variable so it's always good to keep a close eye on them to monitor any changes.
Limited Access savings accounts
Limited access savings accounts also go by the name of 'Notice accounts' because you have to give notice when you want to withdraw money or close your account without a penalty. The incentive for these accounts is that you get a slightly higher rate of interest than an Immediate access account but need to give a period of notice as stated on the account literature. Some notice accounts also restrict the amount of withdrawals you can make in any one year, so it is important you read the account specific terms and conditions carefully. If you have to make a withdrawal and are unable to wait for the required notice period of the account or you wish to close your account immediately, you will be charged a penalty.
Fixed Term savings accounts
If you're planning to save more for the long-term and can lock money away without touching it, then a Fixed term savings account such as a Bond could be an option to consider. These often pay higher rates of interest than an Immediate or Limited access account. They are usually for terms of one to four years and you need to be confident that you won't need the money during this period. You are allowed access to your funds before this period, but you will need to close your account with an interest penalty to do so.
Regular Saver accounts
Most Regular savings accounts require you to make a monthly deposit. They usually offer more competitive interest rates and allow penalty free access to your funds but often limit the amount of money you can deposit monthly and withdraw. However, if you have some extra money at the end of the month when you've paid for all your outgoings, they are a good way to earn interest and help encourage those monthly savings habits.
Cash ISA savings accounts ... and Tax
A cash ISA account works in much the same way as an ordinary savings account, except you do not pay tax on any of the interest you earn.
New rules came into force on the 6th of April in 2016. The new Personal Savings Allowance means that every basic-rate taxpayer can now earn £1,000 of interest tax free. Higher-rate taxpayers can earn £500 interest before paying tax, but 'additional-rate' taxpayers don't get an allowance if they're earning more than £150,000.
This means that savings interest will be tax free for 95% of taxpayers if within their personal savings allowance. Interest earned from an ISA doesn't count towards this allowance. So, if you earned £500 interest in a cash ISA cash, and you're a basic-rate taxpayer, you'll still have your full £1,000 Personal Savings Allowance to cover other interest.
Find out more about your Personal Savings Allowance.
Children's savings accounts
We think it's important to get children into the habit of saving money for the future rather than spending every bit of their pocket money. A good savings habit at an early age can help young people to see the advantage of savings rather than relying on credit for the things they want.
Children's savings accounts come in various shapes and sizes to help to begin encourage children's savings habits and get them excited about saving.
Keeping your money safe
When you save your money through a bank or building society you should check if your funds are protected under the government's Financial Services Compensation Scheme (FSCS).
This scheme covers your savings up to £85,000 (£170,000 for joint savings accounts), meaning that you would get your money back if your bank or building society goes out of business.
If you want to save more than £85,000, think about spreading your savings across more than one bank or building society. If you do this you can stay within the £85,000 per person FSCS savings limit.
Eligible deposits with Saffron Building Society are protected up to a total of £85,000 by the FSCS, the UK's deposit protection scheme. Any deposits you hold above the £85,000 threshold are not covered. More information about the FSCS.
Our Awards
We are always trying to develop our accounts and services to help our members and we're proud to say that we've collected several awards to demonstrate our commitment to our members.
In the 2019 Moneynet Personal Finance Awards we won:
The Best Children's Savings Provider (we've won this for the last three years)
The Best Regular Savings Provider (for the second year running)
We also have been awarded 'Highly Commended - Best Children's Account Provider' in the Savings Champion 2019 Awards