Our Saffron Community Fund is a community initiative we take great pride in at Saffron: it's a real chance to give back to the communities we serve. Now in its 11th year, in 2023, we're awarding a record sum of £75,000 to charities, community groups and volunteer organisations all across the East of England.  
This August, we are making the second set of these donations. Working in partnership with the Essex Community Foundation (who administer our fund), we can confirm that the following nine, very deserving, recipients will receive more than £25,000 between them:
Accuro Care Services, Saffron Walden; Colchester CAP Debt Centre (CCDC); Forget Me Not Café, Saffron Walden; Hatfield Heath Village Hall Trust Men's Shed, Bishop's Stortford; Kool Carers South East Limited, Brentwood; YMCA Thames Gateway, Brentwood; Families Together Suffolk, Haverhill; Memories Are Golden, Haverhill; Young Concern Trust, county-wide.
Our panel had the difficult task of selecting the recipients from an extensive list of entries, and they were struck by the extraordinary work they do to offer support and care to their communities. A mix of members and Saffron employees sit on the panel.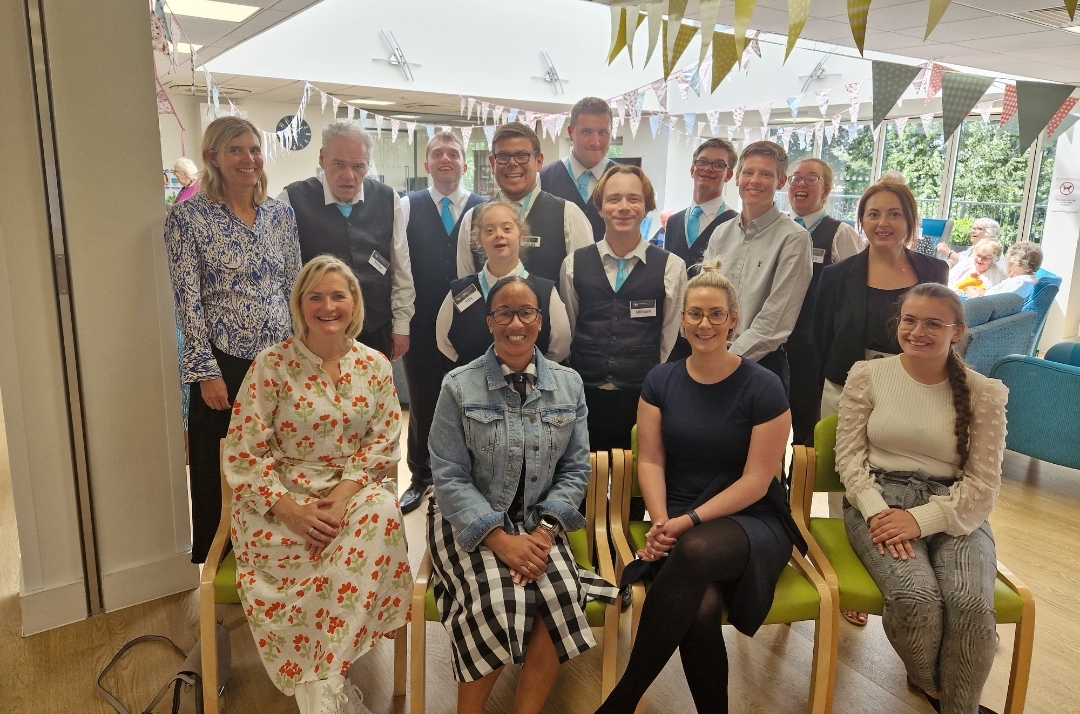 Here we interview one panellist Laura Bright, our Senior Product Manager, to get an insight into the process.
How did you come to be a member of the panel?
I'm proud to say I am one of the original members of the panel and have been involved from the very start, 11 years ago. At the time, I worked in our Marketing Team, so was involved in organising and supporting community events. I've since moved into Product, and my passion for being part of the Community Fund has never been stronger – it is such an honour, and I hope to be involved for years to come!
What is your role as a panellist?
We review all the applications and choose the charities Saffron is going to support for each round of donations. We must be objective, which isn't always easy, as we would love to give money to every single application! Each of us obviously feels a personal connection to certain charities, however we must think about what will make the biggest impact on the communities of Essex, Hertfordshire and Suffolk. We try to balance three things: need (which charities are struggling but are in high demand), fit with our Saffron values (we want to give something back to the communities who support us), and fairness (taking into account who we have supported historically, trying to spread the support across all of our branch areas). 
Is it a rewarding experience?
Community Fund Panel meetings and visits are always the highlights of my year at work. I work for a mutual because I fully believe in serving members, not shareholders, and I want to help make a difference to people. Having the opportunity to support people through our Community Fund is incredible, but by being on the panel I get to see first-hand the impact the charities have, and yes, that is incredibly rewarding – and very inspiring.
What struck you as unique about the fund applications this year?
It's widely known that the charity sector has been under pressure since the pandemic and that doesn't seem to be easing, so we're getting more applications than ever before. A key theme we have seen this year is the growing pressure on charities who support mental health, as more and more people look to access support services. So charities like Young Concern Trust, Families Together and many others need more funding to provide support to an increasing number of individuals and families in the region.
Which of the beneficiaries have you visited and what was that like?
I recently visited the Wilderness Foundation (who benefited from the donations earlier this year). It helps young people and adults reconnect to society and themselves through outdoor facilitation adventures, therapy and mentoring.
We supported the Wilderness Foundation through our Enviro-Saver in the past, so it's a charity I have experience with. The first time I met Jo, their Chief Executive Officer, I was blown away by the passion she has for using nature to support personal and social wellbeing. I've never met someone more inspiring! What struck me on this visit though, was their determination to never say 'no' to someone in need.  
Has being on the panel influenced you in your role as Senior Product Manager?
From being on the panel, I became more and more intent on making our product portfolio align in some way to our community values. In response to this, we developed an easy access account, with a commitment to an annual donation to an environmental charity. At just over £4,700 this year's donation to the Essex and Suffolk River Trust feels like a step in the right direction.