Saffron Building Society has announced the appointment of a new chairman.
Thursday 30 April 2020 15:26 Press release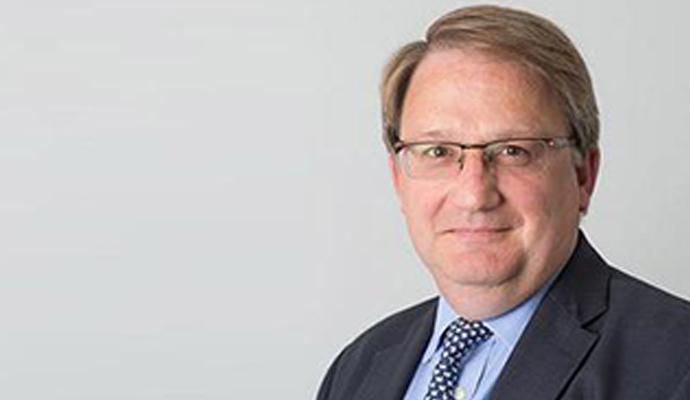 Saffron Walden, 30th April 2020 – Saffron Building Society has announced the appointment of a new chairman. Following its 170th AGM, which took place on Wednesday April 29th, the building society has named Nick Treble, current vice chairman, as the successor to the post.
Nick, who has previously served as chair of both Saffron's remuneration and risk committees, joined Saffron's Board of Directors in 2014. He takes over from Geoffrey Dunn, who retires from Saffron after nine years on the board, including six as chairman. 
Nick comments: "Having already served on Saffron's board for several years, I am delighted to be appointed as chairman. Geoff has been a well-respected and hands-on chairman who provided strong leadership and a relentless focus on the interests of our members. He has been a tremendous advocate for the Society, and I am looking forward to continuing this work.
Colin Field, Saffron Building Society CEO, comments: "Following a rigorous selection process, we are delighted to announce that the board has appointed Nick as chairman. We have every confidence that he will do an outstanding job in his new role."
The Society also announces that David Rendell has been appointed to the Board as a non-executive director. As part of his role, David will be chairing the building society's risk committee.
For more information, please visit https://www.saffronbs.co.uk/about/corporate-information/agm
 
Biographical notes
Geoffrey Dunn
Geoffrey Dunn has almost 40 years' experience in financial services, and IT.Following an early career in banking he became Group Finance Director of the global financial broker, Exco International plc, which was followed by a move to Brussels, initially as Chief Financial Officer (CFO) of SWIFT and later as CFO of Global One.
He returned to the UK as Group FD of Xansa, the FTSE listed IT company before undertaking a number of major interim financial roles including: Finance Director of the Bank of England, Business Finance Director for Co-operative Financial Services and latterly Chief Financial Officer of Northern Rock plc during its reconstruction and split. Geoff was also a non-executive director (and deputy Chairman) of Citadele Banka sc (the Latvian equivalent to NR).
Geoffrey joined the Board in May 2011 and became Chairman in 2014.
Nick Treble
Nick has 30 years' experience in financial services, working primarily in the areas of treasury, capital markets, risk management, retail, and commercial banking; most recently as CEO of Allied Irish Bank GB. He is a member of the Association of Corporate Treasurers.
Nick joined the Board in April 2014 as a non-executive director and was appointed Vice Chairman in May 2016
David Rendell
David is a risk management leader with 40 years' experience in financial services across both consumer and corporate lending in the Uk and across Europe. 
His executive career includes risk management and business leadership roles within Lloyd's Banking Group and GE Capital including overseas assignments in Stockholm and Amsterdam.

About Saffron Building Society
Saffron Building Society is a mutual organisation and is owned by its member base. Saffron offer a variety of mortgage products to meet a range of individual needs, assist with remortgages and further advances and have specialist alternative lending products. In addition, saving services include a range of savings including cash ISA's, notice accounts, immediate access and children's savings.
Media Contacts:
For interview (including broadcast), additional comment or further information please contact:
Mobas:
Leah Stewart                                           Jay Evans
Account Manager                                     Head of PR
Email: leah.stewart@mobas.com             Email: jay.evans@mobas.com
Tel: 01223 841699                                    DD: 01223 551350