The local Saffron Building Society team and invited guests have enjoyed a Tea Party to celebrate 50 years since the Society first opened its doors for business in Haverhill.
Tuesday 28 July 2020 20:42 Press release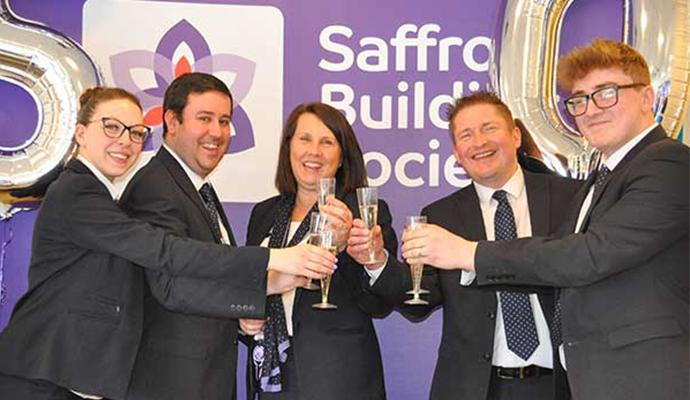 The original branch in Haverhill opened on 12th May 1969 in Cambridge House on the High Street. The office was shared with Gordon Long & Company Estate Agents and was managed by Mrs Dawe. Haverhill was the Society's first branch office to be opened, a milestone in the Society's 170 year history.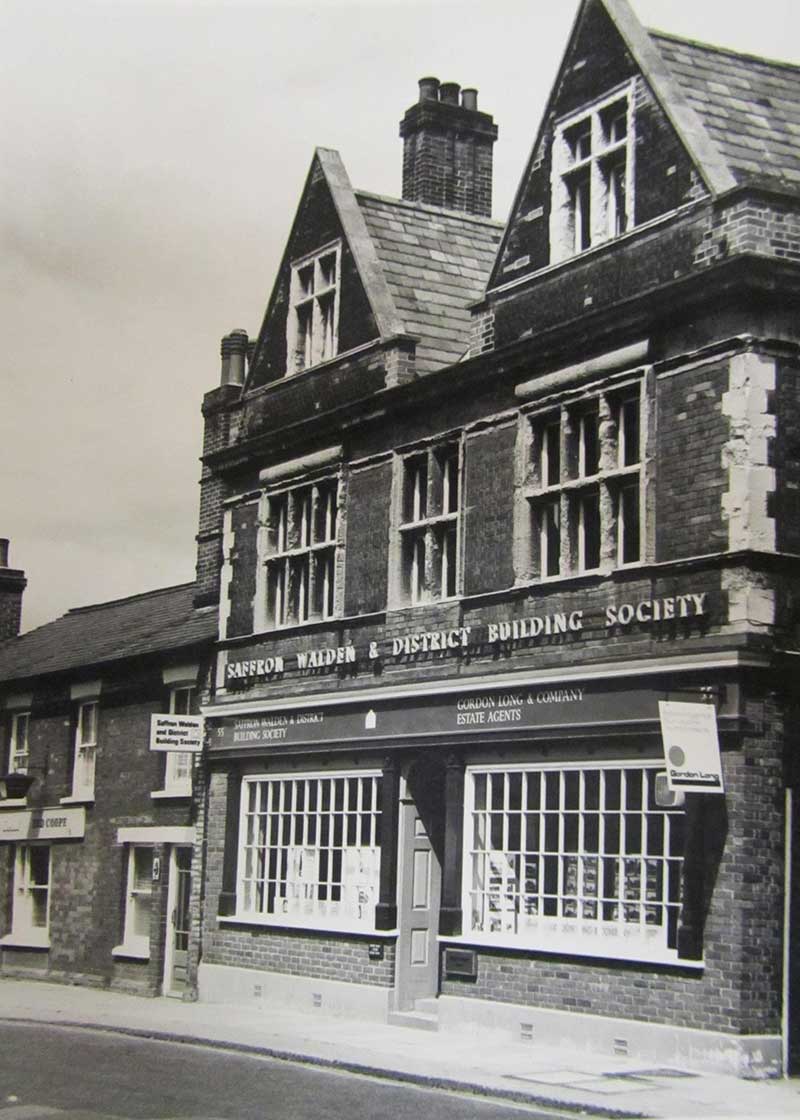 Saffron's first Haverhill branch located at Cambridge House in the High Street
Cambridge House is no longer standing as it was demolished for redevelopment of the High Street in around 1976 to create Jubilee Walk and Glasswells. The new branch opened in Swan House, it's current location on Queen Street, in the mid 1970's.
Guests at the Tea Party included members of the Society, some travelling from as far afield as Southend; members of the local history group who helped map out the 50 year story and representatives from charities the Haverhill branch has supported in recent years including: The Haverhill First Responders; Reach and the Joshua Tarrant Trust.
Saffron Building Society staff at the Haverhill branch celebrate 50 years. Left to-Right: Elinor Llewellyn, Michael Renton, Tina Ellis, Ian Friend and Max Ross.
Ian Friend, Saffron's current Haverhill branch manager said: "We've had the best afternoon marking our 50th birthday here in Haverhill. It's been so good catching up with folks linked to the branch and how they recall different memories from across the last 5 decades."
Colin Field, Saffron Building Society's CEO added: "The Haverhill branch has a special place in our hearts as it was our first branch office. It's great this occasion also links into our 170th Anniversary year as a Society and shows just how this community based mutual society remains relevant today. Customer's tell us that they appreciate a choice of access to the Society for their financial services needs – whether it be through a branch, on-line, by telephone or by post."
Find out more about Saffron Building Society's wider charity work and its Community Fund.