It is that exciting time of the year again where I have the pleasure, alongside the team to announce the recipients of Saffron Building Society's community grants for 2022.
Wednesday 9 March 2022 14:14 Press release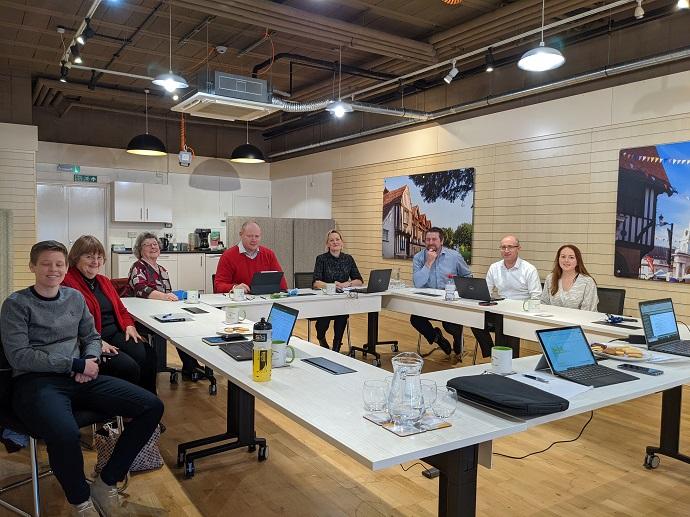 As many of you will know, the Saffron Building Society Community Fund, working in partnership with the Essex Community Foundation, has been providing grants to charitable organisations for a decade. As of 2021, that funding totalled over £100,000 donated to small projects that support the local communities of our branches. 
I am delighted to announce that a further £19,237 is being awarded to nine local charities for 2022 and is the biggest single year total in the history of the fund. It brings the total number of charities we have supported, to date, to 64 - since 2001.
The charities who will benefit this year are:
| | |
| --- | --- |
| Charity | Purpose of Grant |
| Enterprise East Group CIC | Supporting a social enterprise providing support to people facing barriers to employment |
| Ending Life's Taboo | A charity providing counselling and support to young adults with life limiting illness in Northeast Essex |
| Centre for Action on Rape and Abuse | Financial support to provide counselling sessions for victims of sexual abuse across mid and North Essex |
| Bishops Stortford Mencap | To contribute to the support of west Essex beneficiaries with learning difficulties |
| African Families in the UK CIC | Financial support for the youth work supporting people from African and other ethnic minority communities. |
| Thaxted Centre for the Disabled | To help subsidise transport costs for disabled people to attend a day centre |
| Colchester Toy Library | Financial support to help a small charity promoting the benefits of play for children including those with special needs |
| Uttlesford Buffy Bus Association | To fund good quality play and educational activities for isolated and disadvantaged pre-school children, their families, and carers |
| REACH community project | Funding to support residents in the north Braintree area who are experiencing hardship issues |

The array of different charities that apply for the grants provides us with quite a challenge when choosing which to fund. The whole society are proud of the work that we have been able to fund over the last decade and beyond, helping the local communities to navigate some very difficult times. Following the worst of the Covid-19 pandemic, our communities now face a cost of living crisis - worse than we have seen in a generation. Households are going to be more reliant on charities and community groups than ever before, and we hope – through the grants and with our hands on community projects – that we can make a difference and help our communities in these increasingly difficult times.
Saffron Building Society have provided community support in various forms away from grants too. From 'hands on' activities working with local, regional, and national charities, and providing community support services to those who need it. Our financial wellbeing calls exist to provide our members and communities with advice and guide and to direct individuals appropriate support services during the pandemic. We can now confirm, even with the lifting of most Covid restrictions, that these will continue in 2022 and beyond.
Keep an eye on the community area of the website for more news on community projects we will be undertaking as a society in 2022.