Laura Bright from South Cambridgeshire, has been shortlisted for a prestigious national award at the MoneyAge Awards 2020.
Sunday 30 August 2020 16:40 Press release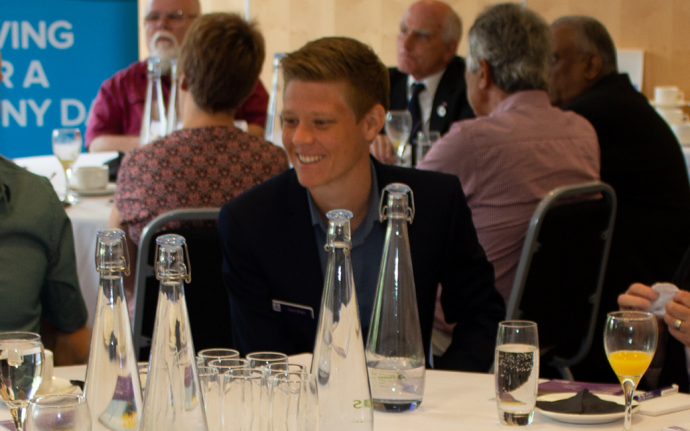 Laura Bright from South Cambridgeshire, has been shortlisted for a prestigious national award at the MoneyAge Awards 2020.
Laura, who is senior product manager at Saffron Building Society, was nominated for the Consumer Champion award by her colleagues at the society- following her relentless passion for delivering new, innovative mortgage products suited to those of any age, areas of vulnerability, or unusual financial situations. 
Having started her career in 2008 as a facilities assistant, Laura soon worked through the ranks and now performs a role dedicated to providing innovative products suited to the essence and position of the mutual she works within. With products such as the Joint Borrower Sole Proprietor mortgage, designed to support first-time buyers who are finding it difficult to be eligible for products, through to her relentless efforts for those who were finding it difficult during the COVID-19 crisis - Laura's passion for her role has meant that hundreds of people have been able to get the keys to their new home.
This year, a limited-edition range of first-time buyer mortgages saw the building society experience an unprecedented level of consumer interest, with a 500% increase in enquiries and a surge of 1622% in daily DIP activity. Plus, earlier this year, she developed a new range of green initiative products which led to widespread praise across the media as, they focussed borrowers on improving the energy efficiency of their homes for financial reward. 
Colin Field, CEO of Saffron Building Society comments: "I am delighted that Laura has been shortlisted for the Consumer Champion award. She was entered secretly by her colleagues, to say thanks for her hard work and dedication. During her time with Saffron Building Society we have been able to develop products to get people on the property ladder, move from one home to another and even build their own homes, thanks to Laura's creative thinking and 'can do' attitude. I really wish her all the best for the awards this October. She will always be a winner with our team, either way."
Alongside the personal award for Laura, the efforts of the wider Saffron team look set to be rewarded too, as the building society is up for Building Society of the Year and Mortgage Lender of the Year. The MoneyAge Awards ceremony is due to take place on 8th October at The Waldorf Hilton, London - in a new, half-attended and socially distanced capacity.