At Saffron Building Society, our communities, business partners and employees are vital to us. We strive to improve upon our procedures and working practices to provide not only a great place to work but one in which we can be proud.
Tuesday 23 February 2021 16:55 Press release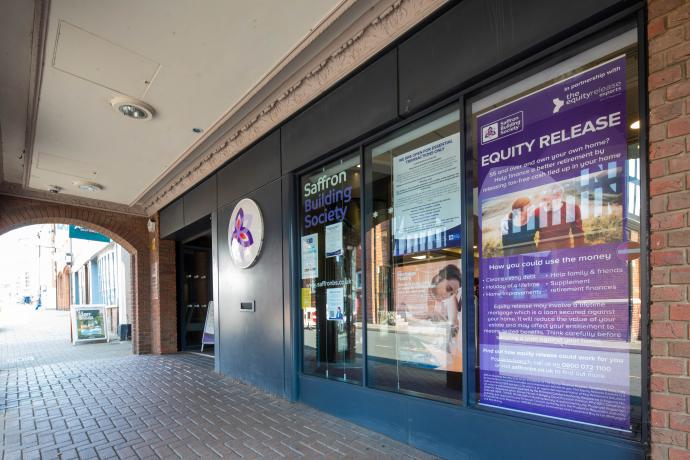 We are delighted to announce that we have become the latest business, and only the second building society, to become an accredited member of the Good Business Charter (GBC).
The GBC membership requires us to initially prove our commitment to ten principal components and the commitment to improve upon practices in these areas in the future as business and society dictate. 
The ten components are:
•    A real living wage
•    Fairer hours and contracts
•    Employee wellbeing.
•    Employee representation
•    Diversity and inclusion
•    Environmental responsibility
•    Paying fair tax
•    Commitment to customers
•    Ethical sourcing
•    Prompt payment
As our members, partners and employees would attest, Saffron is committed to providing excellent customer experiences – whether in a branch, on the app, via our website chat facility or on the telephone. We are equally committed to the environment, with our green products seeing us cement our green finance initiatives. But foremost, our membership allows us to assess, and re-assess our status across these principals regularly and ensure we remain at the forefront - leading the way as a society.
Colin Field, Chief Executive Officer at Saffron Building Society, comments: "At Saffron Building Society we are incredibly proud to have joined the Good Business Charter. Our society values are community, service, responsibility, and problem solving - all of which are cared deeply for by the GBC. We wanted to get behind an accreditation that was meaningful and aligned with our values. The GBC demonstrates how passionately we care about our people and our communities under our Amazing Employer Brand; the GBC upholds the values closest to us – supporting the real living wage, employee wellbeing, prompt payment, commitment to customers, environment and more. 
"We will continue to positively support the GBC and make a sustainable difference to our colleagues, partners and communities."

For more information on the Good Business Charter, you can visit their website www.goodbusinesscharter.com.