Saffron Building Society has donated £5k to support Emmaus Colchester, a local charity providing a home and meaningful work for up to 33 companions.
Tuesday 28 July 2020 18:35 Press release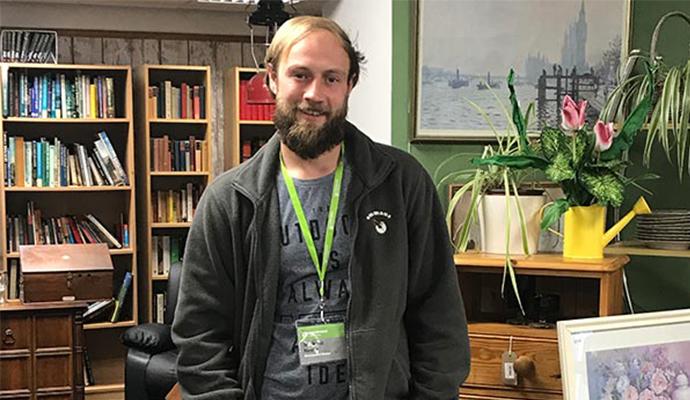 Emmaus' purpose is to build a community for those it helps by offering a comfortable place to live and employment for its residents through the charity's four Colchester based charity shops and warehouse which also generates funding to keep the community going.
By providing stable work and accommodation, the charity's companions are supported as they regain their self-esteem and find a positive way to move forward with their lives.
The Saffron donation is being used to part fund a new Community Development specialist to work alongside companions and volunteers in the social enterprise to provide on the job training and support.
Denise King, Chief Executive Officer, Emmaus Colchester commented: "We're delighted to have gained the backing of Saffron Building Society to help fund a new role at Emmaus Colchester. The post will benefit companions by increasing their confidence and skills in the workplace and identifying skills training, so that the social enterprise benefits as a result."
Claire Hunnable, Saffron Building Society's Community Business Partner added: "I had the pleasure of meeting the Emmaus team and seeing first-hand how essential the service is that they provide to the people of Colchester. The work they are doing to improve the lives of those who were once homeless, giving them the confidence and opportunity for the future is truly inspiring. We are absolutely delighted that monies from our community fund can be used in this way."
Saffron Building Society has a longstanding tradition of supporting charities in Colchester. The Society's local branch in Culver Street West, which celebrated its 40th anniversary earlier this year was recently used as a venue to host a support group for men called 'The Man Cave', opened its doors for a season as a community art gallery and has been the venue for a series of charitable fundraising activities.
Emmaus relies on donations to help meet its annual running costs. If you would like to support Emmaus Colchester you can donate via the charity's website: emmaus.org.uk/colchester/support-us/donate/.