2020 has been quite a year for everyone. Without dwelling on negatives of this year, we've lots to celebrate – including the resurgence of the sense of community.
Tuesday 22 December 2020 11:19 Press release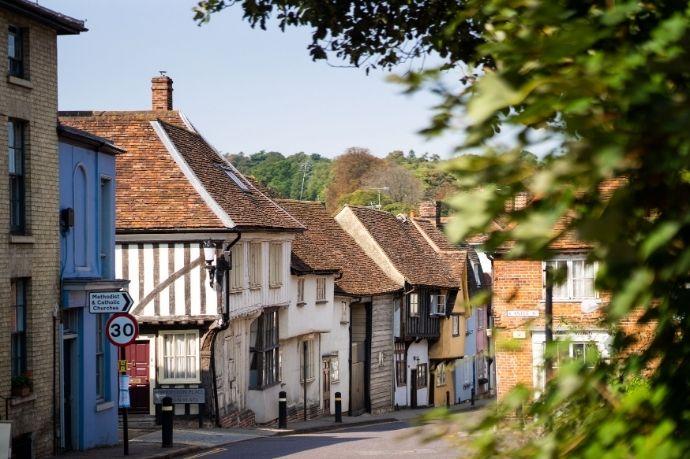 Whether it was clapping for our key workers on doorsteps, doing shops for our elderly neighbours, delivering care parcels to loved ones or getting those isolated on to a Zoom call for a quiz or just a giggle. Everyone has played their part.

Community is vital to all of us at Saffron Building Society too. Year on year, we work with a variety of organisations, financially supporting them on projects, activities, or transport funding - even providing books for a new school library. We are proud to work so closely with the communities local to our branches, spanning three regions of the UK. 

In 2020 we have supported a wide variety of charities, held branch fundraisers, and had our first-ever virtual yearly quiz to raise money for the community fund. We could not do this without the support of our incredible staff and our outstanding members who regularly attend events, provide time and support, and, more importantly, dig deep to put whatever they can afford into our fundraising pots.
As we strive towards 2021, we wanted to share some of the charities we have assisted in 2020.

Bishop's Stortford Youth Project – to help to fund the Thirst Youth Café

Colchester CAP Debt Centre – To help to support the charity working with increased referrals and relieve debt in Colchester

Halstead Day Centre – social care support, with activities and transport costs for the elderly.

Essex Blind Charity – Helping to fund a mobile sight clinic for rural Colchester and Tendring  

YOPEY – Funding a Colchester inter-generational dementia befriender project

As 2020 comes to a close, there is now some light at the end of the tunnel. The Saffron Community Fund will be back next year to support and fund more charities that need our help.
Thank you to everyone who has supported us, and we are pleased to see that money helping those in our communities.