For Experienced Property Developers - Funding expertise in uncertain times. Saffron Building Society would be delighted to consider helping you fund your next construction project.
Over the years we have built up strong relationships with experienced property developers who value our approach to finance. As a mutual society, when you work with us you become one of our members and part of our group. We stay with you for the life of your project and use our expertise to help you deal with unforeseen events. 
We typically lend around £300,000 to £5 million and can be flexible with our Bespoke property development finance.
If you want to discuss your project further, please contact us on: 01799 582886 or email developmentenquiries@saffronbs.co.uk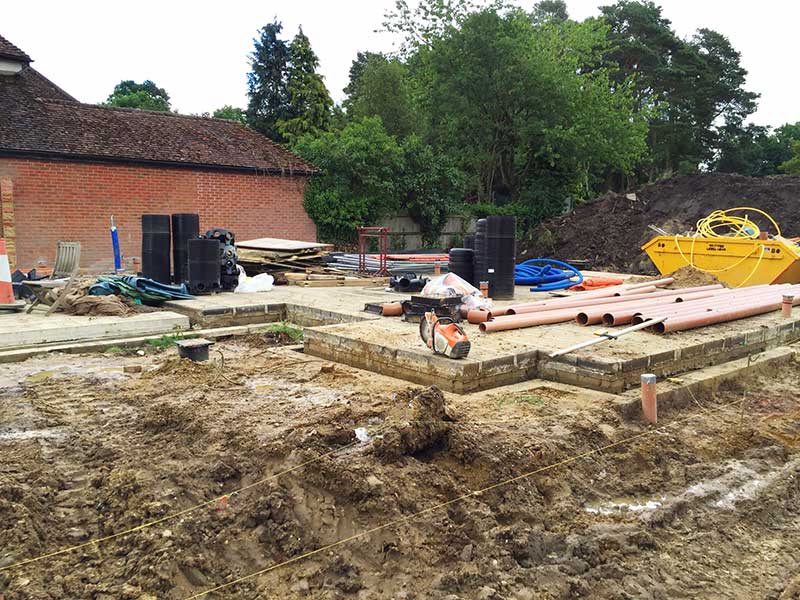 John Arnold's New Build Project
"Peter and his team were always very approachable, courteous and professional, they always did what they said they would do and the process ran very smoothly. I will be looking for a new project in the future and my first call for finance will be to Peter and his team."
John Arnold
Arnold Associates, Surrey, March 2017
Who's it for?
Property development finance is for experienced property developers who will sell on to others for profitable gain, the properties they construct. Self-build mortgages are aimed at individuals building or converting property that they will subsequently occupy themselves. For information on our Self Build mortgages please click here.
How we work
We provide residential property development loans to experienced individuals and housebuilders with knowledge of the market. We'll consider projects throughout England and Wales, but are particularly interested in sites in London, the South East and East Anglia. Our customers like the fact that we understand the detail of their business and we provide ongoing advice, guidance and support throughout the complete development process.
We don't just lend and walk away, we are dedicated to the project and we visit the site to ensure we support you as the project progresses. We offer assistance wherever possible to enable you to overcome potential issues, such as unavoidable cost and time overruns.
For us, it's not just about finance. It's about lending all of our years of experience to help you achieve a successful outcome.
Many of our customers stay with us and ask for support on subsequent projects. It becomes a partnership. We hope you too will value our dedicated approach and the energy we put into each and every development.
Case Study
Tony Osman, Director of Swindon based Belsize Homes Limited, had been developing residential properties for a number of years, when he saw an opportunity to take his business to the next level. Find out about how we helped this property developer.
Talk to us today
If you want to discuss your project further, please contact us on: 01799 582886 or email developmentenquiries@saffronbs.co.uk 
One of our development experts will go through the details and we can provide a quick evaluation of your options.
Useful Mortgage Documents
Independent Financial Advice
We're here to help. Our expert advisers can provide additional support and advice with your finances so that you can plan for tomorrow, today.
Find out more