Case Study: Burcote Meadows, Towcester, Northamptonshire
"Saffron supported our £2.25m development of Beautiful Country Homes, and we are delighted with the result"
Simon Wray, Director at Beautiful Country Homes
Development: Burcote Meadows, Towcester, Northamptonshire
Introduction:
In this story we hear from Simon Wray, of Beautiful Homes. He sums up their experience of how to successfully incorporate financing requirements into the day to day management of a build, and what he believes is the key to a strong developer /lender relationship.
In December 2020, against the tide of a difficult economic climate and lockdown restrictions caused by the pandemic, the team at Beautiful Country Homes alongside the Development Finance team at Saffron were fully committed to embarking on the construction of their latest development of 6 x £1m+ homes in the market town of Towcester, Northamptonshire.
"We are an experienced team of effective project managers, so we were confident that we would be able to begin this project – even with restrictions in place. We approached a commercial mortgage broker to finance the development, which led us to Peter Owen and his team at Saffron Building Society."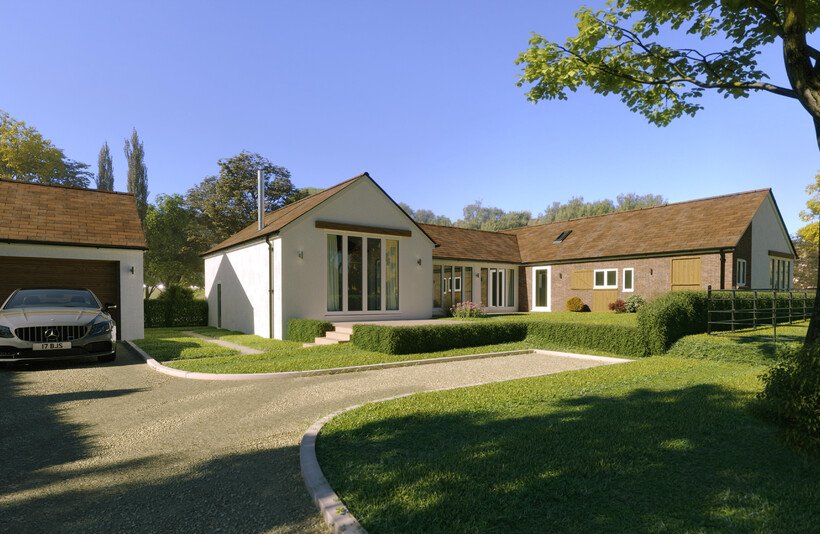 The project in a nutshell:
Beautiful Country Homes had planning permission for 6 new luxury homes, to be constructed within the grounds of a manor house in Northamptonshire. Whilst the manor house and land were purchased separate to the agreement with Saffron, the financing of the 6 new dwellings would be financed by Peter and his team. 
When Simon completed the drawdown of his new funding with Saffron in January 2021, he remarked;
"There was nothing out of the ordinary with the process with the Saffron team. Aside from the usual due diligence, with which we were fully supported throughout, the process was smooth, and Peter really understood the project and had faith in what we were trying to achieve."
Access to Development Finance Funding
Once the necessary legal works were completed, with the ongoing support from Saffron, Simon and his team could begin the development.
"Saffron's supervisors would visit the site every month to do a quick survey and check on progress. Even though we were in turbulent times, we managed to remain pretty much on schedule. Our Relationship Manager was there to simply provide support and feedback to Peter and the team so no delays in funding would occur.
"We found the applications to draw down funds easy, in fact, hassle free. Our project management team are incredibly skilled, and so we were privileged not to suffer many long delays and were adjusting timing plans and strategies throughout. This provided Saffron with a real-time update on the project's progress."
Communication is key!
One of the contributing factors when managing the project with Saffron's team was positive and open communication, according to Simon.
"Honest, open dialogue is important on any build – between the developers, the supply chain and equally the lender. Keeping the lender abreast of progress, informing them of any delays or changes in the progress of the build is vital so that they know the project is going as planned, against the original plans and agreed financing stages. It means when the supervisor arrives on site, they already have an idea of where we are with each stage."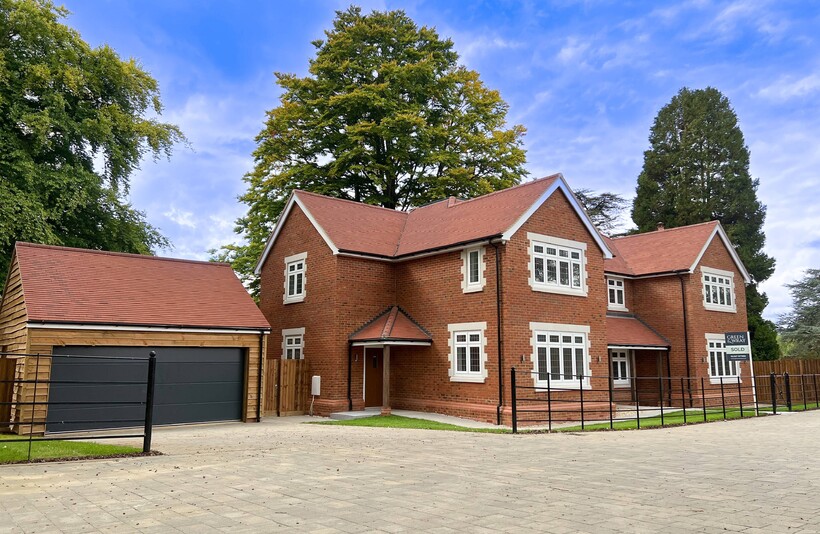 Simon's tips for other developers
The team at Beautiful Country Homes had extensive project management experience through other businesses in their portfolio, which was a real advantage for Simon and his team he says.
"Our background as expert project managers working on major projects, delivering road, rail and aviation infrastructure has provided us with the foundations to be a successful property developer in this rapidly evolving property development sector. It is routine for us to maintain robust, fluid, and managed schedules of works to mitigate risks associated with the build. More than ever, property development requires advanced project management skills, even for smaller developments.
"If I was to offer advice to developers it would be to ensure you get the project management right. Given expanding lead times for materials, logistics challenges, and rising labour rates, it is so important that your project is well controlled to protect your margins and mitigate the risk – especially around cash-flow. An experienced project manager will provide surety to you which in turn will improve your risk rating when the lender can see that the project is going to be managed professionally and to a high standard."
How's the project doing today?
"4 of the 6 properties were sold off plan, which is great and the final two were sold once we had completed with Saffron, and the load fully repaid, in June 2022. The next stage for Beautiful Country Homes is the development of the Manor House on site, where works are well underway".
Is there anything else in the pipeline?
"The Manor House is a personal project. For Beautiful Country Homes we are assessing potential new developments that meet our criteria. We have some options, but that is all I can say at this stage."
What are your final thoughts on us as a lender?
"Whilst we will always go through a broker to source funding, we do that as standard, now that we have had this positive experience and have developed a relationship with Peter and his team, we will always be drawn to them in future. The process was issue-free and professional – it was handled by an experienced team."
Our View
Peter Owens, Head of Property Development at Saffron Building Society, comments:
"It has been a pleasure to see this beautiful development take shape, in such as relatively short period of time, too. Simon and his team have been a pleasure to work with throughout – knowledgeable, communicative, organised, and strategic. I look forward to having the opportunity to work with Beautiful Country Homes again on future projects."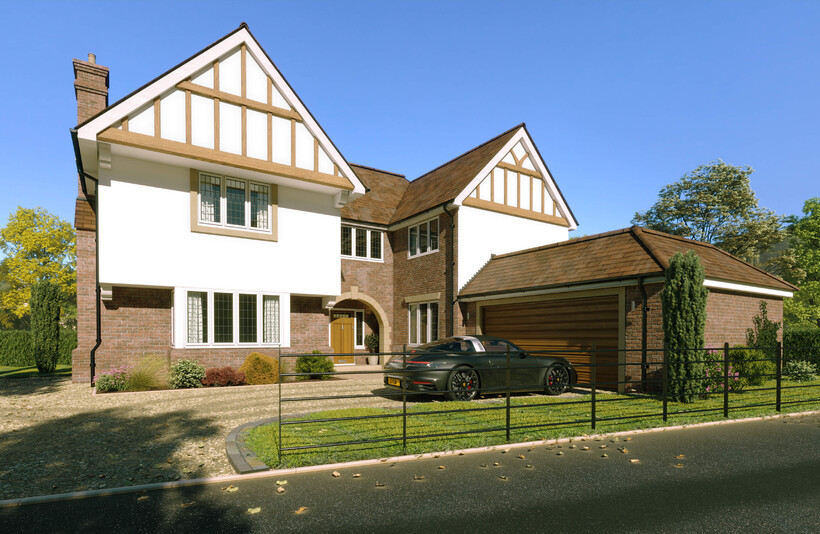 Want to know more?
If you have a development project that you would like to discuss with Peter and the Development Finance team, the details to get in touch are below.
Important Note: Development Finance provides project funding for applicants with developments that are being built to sell. If you are looking to finance a development of a new home for yourself, you can find out about Self-Build Mortgages, here.