Saffron Building Society is pleased to announce an exclusive opportunity to meet two of the players from Essex County Cricket Club.
Monday 22 February 2021 15:18 Press release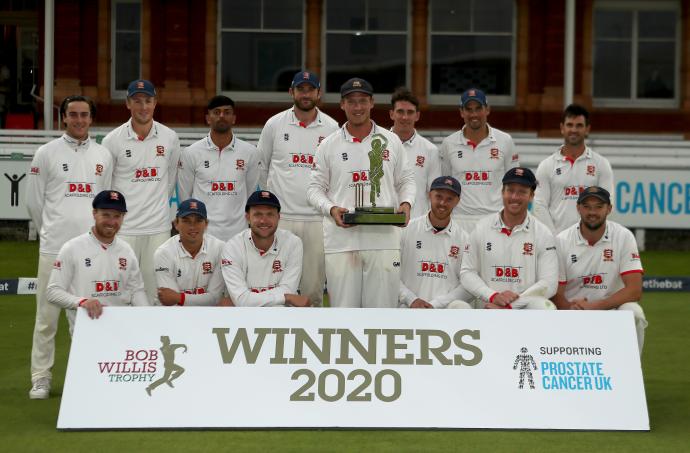 Saffron Building Society is pleased to announce an exclusive opportunity to meet two of the players from Essex County Cricket Club. 
Saffron is an official club partner of the team, which has seen many challenges for the 2020 and 2021 seasons as the country remains under strict restrictions. Whilst the team have managed to play and win another title during the 2020 season, fans suffered as restrictions meant that crowds were either not allowed or restricted during live matches. As part of the relationship, the society would typically have worked with the cricket club to provide tickets as prizes or incentives to members. However, this year the two organisations had to get creative to offer something that conformed to covid-19 restrictions.    
Colin Field, Chief Executive Officer at Saffron Building Society, comments: "We are so delighted to become an official partner of Essex County Cricket Club. With our roots firmly in Essex for over 170 years, and a love of cricket that ripples through the society, this partnership was the perfect match, and we are excited to be connected to such a wonderful club and successful team. The cricket club have been great at supplying signed prizes for competitions and for our fundraising efforts. Typically, we would be able to attend matches and cheer on our team, but in these unprecedented times this has not been possible. But, thanks to the creativity and ingenuity of our team and the cricket club's team, we are delighted to be able to offer a live Q&A session with two great players. We cannot thank the players enough for agreeing to take part."
Darrell Fox, Commercial Manager at Essex Cricket, comments: 'We are grateful to have the support of a leading organisation in Essex, Saffron Building Society. Firstly, I would like to congratulate Colin & the team for picking up the Moneyage Award for Building Society of the year 2020. It is fantastic to hear that even during these times of uncertainty they are succeeding in their strategy of providing value & outstanding customer service to their customers. We are looking forward to when the time is right to invite Saffron Building Society to The Cloudfm County Ground. We are delighted to be hosting a live Q&A session with Club Captain, Tom Westley & Paul Walter as they build up to the new season which gets underway in April."
 
The live and interactive question and answer session will be held virtually on Thursday 25th February at 4pm. If you would like to register to join the live session - which will be hosted by Colin Field, CEO of Saffron Building Society - you can register for the event here. To ask the players a question, please email Marketing@saffronbs.co.uk prior to the event.